Two Koreas
Bridging the family gap between South and North Korea
Kim Kyung-Jae lives to reconnect family members separated for decades by the world's last Cold War frontier, the one between North and South Korea.
Kim himself left North Korea in 1950, the first year of the Korean War, with all his brothers. But he had to leave his youngest sister behind. He was 19 and she was eight. "That's the last time we saw or talked to each other until 1990, when I miraculously received her address (through an acquaintance allowed to visit the North) and we started exchanging letters," said Kim.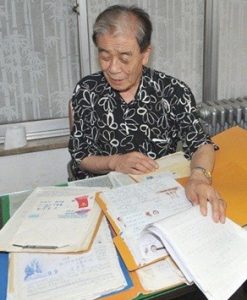 Kim and his colleagues in a nine-member foundation called the Separated Family Union try to bridge that gap, using the postal systems of third countries or brokers.
South Koreans who receive a letter from a long-lost relative in the North for the first time usually burst into tears out of pity at the plight of their relatives. "Southerners think they know how bad the situation is there, but it's a whole lot worse than it appears. Things that are trivial to us here in South Korea can be of great use there."