The death of 42-year-old North Korean defector Han Seong-ok and her 6-year-old son, Kim Dong-jin anguishes Kim Yong-hwa and made him doubt himself. Kim Yong-hwa is chairman of the North Korea Refugees Human Rights Association of Korea, a defectors group, which was responsible for helping Han get from China to South Korea. Han had been trafficked from North Korea as a bride to a man in China.

Kim recalls Han's hard life was visible in her rough and calloused hands. "She looked at least 15 or 20 years older than her actual age," he recalls. "She was growing corn and potatoes in a rural town in China. And unlike here, farming there is not mechanized."
After Han died in Seoul, "I thought, 'Why did I bring her here?' " he says. Of course, he says, he brought her here to help her find freedom — but what was the point, he wonders, if she just starved to death in a land of plenty.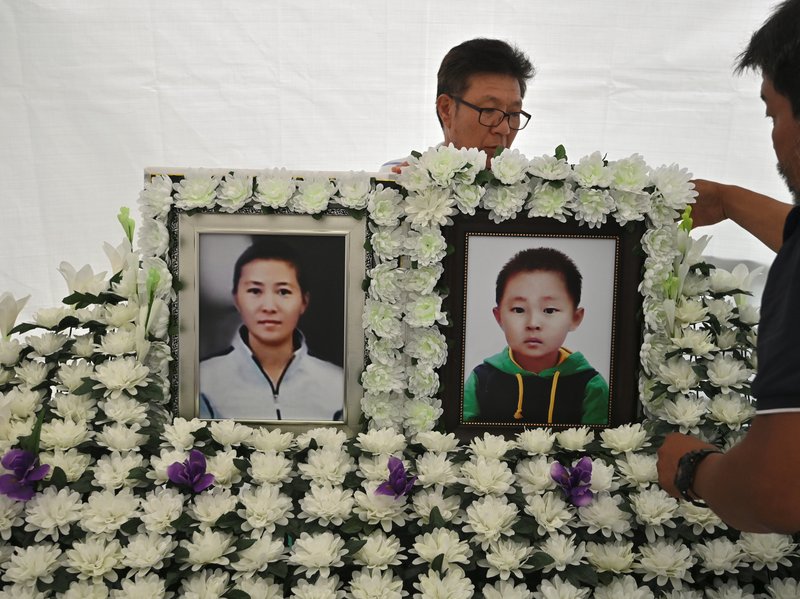 A fellow defector surnamed Lee, who did not want NPR to use her full name for fear that her family would face discrimination, was one of the few people who knew Han Seong-ok. Both were from Hamhung, North Korea's second-largest city. In 2009, they were in the same class at a government-funded training center, which all defectors to the South must attend.
"I was really glad and grateful to know that she's from my hometown," Lee remembers. "I liked her so much that we promised to remain friends and move to the same district together."
Lee remembers that Han seemed bright, but says she often had a "shadow" or sad look on her face and often walked on the street with her face tilted down, obscured by the brim of her hat. She believes Han was distraught about a husband and child she left in China.
"Almost every female North Korean defector feels torn between the family they already have," she says, "and the possibility of a new spouse and a new family in South Korea."
Lee says that if Han had stayed in North Korea, she would not have died unknown there. In North Korea, "You even know how many spoons your neighbor has," Lee says. "Even during the famine of the 1990s, we would know the morning after if someone had died overnight, so we could take out the body for burial right away."
[NPR]
This entry was posted in Humanitarian Aid and Relief, North Korean refugee by Grant Montgomery.