Jeon Geum-ju, 32, left Hoeryong in 2008, and made it to South Korea:
I got good grades in high school, so I thought I'd go to college. But I discovered that in North Korea only the children of high-level officials are sent to college. The state assigned me to a shoe factory that didn't produce any shoes. I ended up just doing manual labor like digging and planting trees.
One day when I was 20, I met a Chinese girl who was traveling with her family and she told me about South Korea. It was a pivotal moment for me. I'd never even left my city, but I was inspired to leave.
I was 24 years old when I finally arrived in South Korea. I was so conflicted about going to college. I would have been 30 by the time I graduated, so I did an accounting qualification instead because I was good at math.
Meanwhile, my childhood dream was to be a florist. So I started working for free for a florist on Wednesday and Friday nights after work and on Saturdays from dawn. When I was working in the flower shop, I was so happy. I began looking into this seriously as a career.
For three years, I saved up my earnings from my accountancy job so I could study in Canada for three months. Then I went to the U.K. to do a six-month floristry course. I loved it so much. I got an internship with a very prestigious florist in London. I started with menial work like cleaning, but I was sometimes allowed to arrange the flowers myself. So I always made myself available early in the morning and late at night. Because of this, doors opened to me.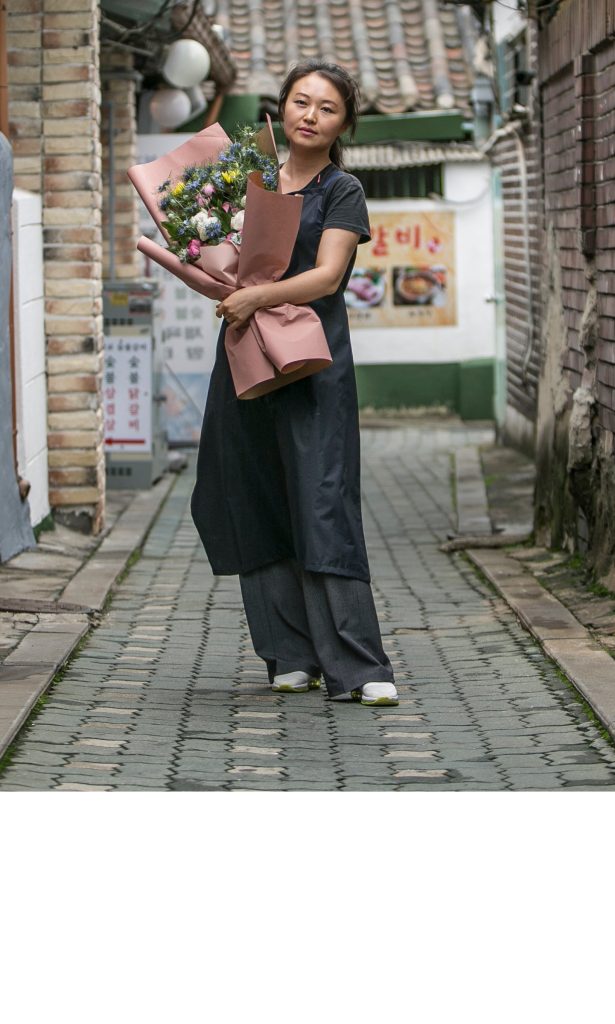 Now I work in Seoul as a floristry teacher, and I run an online store selling bouquets of flowers. My dream is to open my own flower shop. Usually, people just buy flowers and walk out, but I want my place to be a place where people can sit and chat face-to-face surrounded by flowers.
[Washington Post]
This entry was posted in Humanitarian Aid and Relief, North Korean refugee by Grant Montgomery.