US President Donald Trump and North Korean leader Kim Jong Un met and shook hands at the demilitarized zone (DMZ), the border that separates the two Koreas.
President Trump then made history as he became the first sitting US president to step foot on North Korean soil. Trump crossed over the demarcation line separating North and South Korea at the invitation of North Korean leader Kim Jong Un.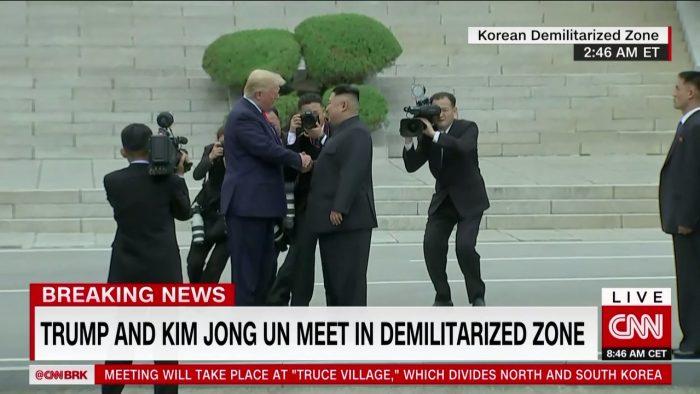 "This is a historic moment," Kim Jong Un said of President Trump stepping into North Korea.
"Stepping across that line was a great honor," Trump said, adding that his and Kim's was a "great friendship."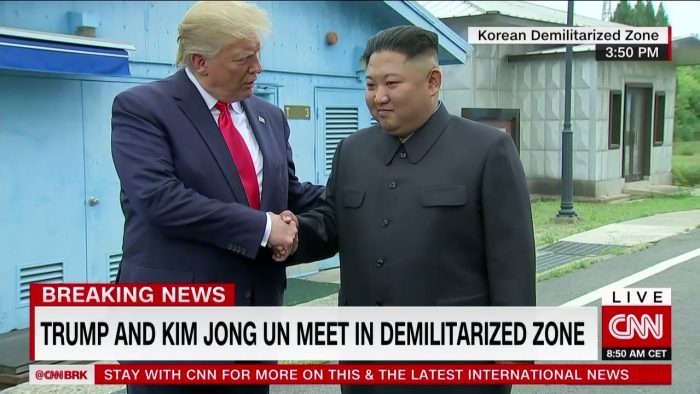 After President Trump walked over the border into North Korea, he shook hands with Kim Jong Un before the two turned back and walked into South Korea.
This entry was posted in DPRK Government, Kim Jong Un, Uncategorized by Grant Montgomery.